In this case study I will show you exactly how I got my site back from the dead…
For most people, when you mention the word Panda or Penguin they think of zoo animals and to be honest that is what I first thought when I heard of them. However, Google has turned these fluffy cute animals into search engine terrorists, attacking legitimate webmasters all over the globe.
Mention the word panda to any SEO expert and he'll shudder as the colour drains from his face. Yes, they are scared of these two animals, and they should be! If you cross these animals, they will take your business and flush it out of the search results, leaving scratching your head, questioning the internet and of course Google, this is why teams like the vision smash usa today try to beat the Google Panda.
What happened to me when Google showed they hated my site?
I was penalised and my site removed from Google
I lost $80 a day, with just this site
I filed a reconsideration request with no luck
I had to completely change my business model
What this case study is about…
You will not need to buy a new domain
You won't be doing anything that is seen as blackhat
You will make google love you again, I promise
It's pretty easy to do. All you need to do is copy what I did
In spite of what you hear, beating the panda by simply buying a fresh domain and using a 301 redirect is not a long-term solution. Sure, it may work for a while, until the 301 redirect passes the penalty on to the new domain. Alternatively, until the issues that got the old domain in trouble have the same effect on the new one.
You've worked hard to build your sites and your business. Don't play Russian roulette with your income by putting a questionable patch on the problem. Do you really want to be moving your sites from one domain to another every few months?
How Do You Know If Google Doesn't Like Your Site?
Google took manual action against my site as they hated it that much, and quite honestly I am glad they did take action! I probably would not have built it up and, of course, I would not have written this case study. Lots of affiliate marketers out there are running scared, losing money hand over fist while trying to get their sites back into Google.
I am no longer one of those webmasters. I am now sitting back and enjoying myself, while everybody else is running around like headless chickens.
I have a solution. Well, its more of a case study. I was hit not only hard, but I took a catastrophic blow to four sites, and I had a new client get hit hard (nothing to do with me.) Google didn't just shunt them down the search results, but drop-kicked them completely out of the search results.
My Google analytics looked like this!!!
As you can see, that is a fairly big hit. The site in the case study was earning around $80 a day, the traffic was nice and steady. It was actually on the up and I had just started expanding the site out. I was getting quite excited by the prospect of this site getting more traffic and making more money. And then Google deindexed it.

In this case study, you will see every single bit of correspondence that was sent between myself and Google, and you will see exactly what they had to say.
Having any website tumble quickly out of the search engines is devastating no matter how little or how much the site was making. It is very hard to stay calm and focused when you need to make rational decisions, and you really need to listen to what Google is telling you.
There are a lot of website owners out there who are saying that filing a reconsideration request is a waste of time, and is just the final nail in your coffin. I disagree. I have to say working with Google is the way forward, and those webmasters who say it doesn't work are obviously not bright enough to work out what the problems are with their websites.
I am now sitting back and enjoying myself while everybody is running round like headless chickens
In this case study, I show exactly what I did and how I dealt with Google, and I also talk about what I think will happen, and the measures I take to protect myself and my affiliate empire.
If you take a look above, then you will see the site that is in the case study is presently back in the search results and also got its page rank back.
I have over 200 sites, and I am pleased to say that only 4 or 5 of the sites took a hit. I have, at this moment in time, got all the sites that were affected by the update back in the search results. They are earning money again, and doing fantastic.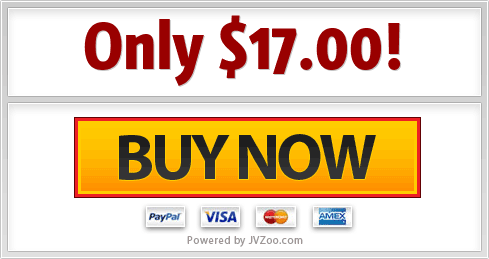 This case study is only $17. I really do hope you take on board what I tell you and that you get your sites back from the dark depths of Google.
PS. If you buy "I Bitch Slapped The Panda & Kicked The Penguin In The Nuts" today I will give you Annihilation Engine Completely free… Read below to see what exactly is Annihilation Engine….
The Annihilation Engine is the new Online Money Making and Internet Marketing course from Mike Long.
Mike Long, the famous online marketer behind massive product launches such as StomperNET, Pipeline Profits, Mind of Mystery, and several others, is gearing up to launch his own Online Marketing program: The Annihilation Engine.
The Annihilation Engine will no doubt create a lot of buzz in the internet marketing community. Mike was instrumental in creating the massive hype behind some of the most well known "launches", and no doubt his own product is going to be just as epic.